Taking Care Of Yourself During Divorce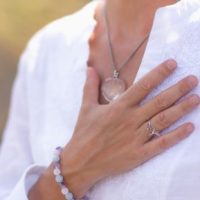 Even when the process is conflict-free, divorce can still be emotionally draining. It can be easy to feel like there is no end in sight, regardless of how long it takes to finalize.
However, it will be easier to navigate divorce – and everything that comes with it – if you work with the right professionals and ensure that you take care of yourself emotionally during the process. Below, we discuss some options to consider as you approach the process:
Professional Help
Obtaining professional assistance during divorce not only comes in the form of working with the right divorce attorneys, but also consulting any mental health professionals – such as therapists – who can help you process your emotions, cope with any trauma you are dealing with, and provide you with strategies to help cope with any stress that comes up. All professionals that work in the area of divorce, including your attorney, can also help you plan for life after divorce and ways to rebuild.
Take Time for Peace of Mind
In the hectic chaos that can often describe our lives these days, it is crucial to ensure that you take time aside each day to take care of yourself – and do something that you enjoy, and which brings you peace – especially if you are going through divorce. In addition, if you find yourself ruminating over that which is causing stress, try to set boundaries regarding how much time you spend thinking about these issues each day. It can be helpful to distract yourself with activities that you enjoy or those which relax you in order to stick to these boundaries.
Body & Mind
It is also important to take care of your body, physically. Make sure that you eat a balanced diet and engage in exercise regularly in order to not only keep your body, but also your mind, healthy.
Note that spending time outdoors can have especially calming and restorative effects during this time as well. Even if all you can do is take time to do a walk around the block each day, this can make all the difference in the world.
Friends & Family
It is also important to stay connected to your support system as you go through divorce. Don't hesitate to reach out to family and friends to let them know that you may need their support during this time, and limit the amount of time you spend with anyone who might bring up negative emotions during this time.
Contact an Attorney Today
Regardless of what you are going through – divorce, child custody or support issues, domestic violence challenges, etc. Our Rockland County divorce attorneys at the Law Office of Robert S. Sunshine, P.C. are here to support you. Contact us today to schedule a consultation and find out more about our services.
Source:
divorcemag.com/articles/ways-to-take-care-of-yourself-emotionally-during-divorce