What To Know About Starting A Business During Marriage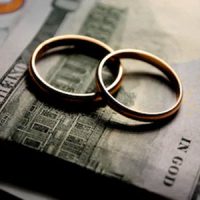 As attorneys who assist our Rockland and Westchester communities with divorce and asset issues, including prenuptial agreements, we regularly receive questions about what will happen to a business that was started during a marriage.
 The Law in New York
New York is what's known as an 'equitable distribution state,' which means that, upon divorce, the courts make distribution decisions based on these equitable distribution laws., This includes the equitable distribution of a business which was created during the marriage, but also the possible distribution of a business created before the marriage which grew in value after that while the couple was married.
 But what does this look like, in practical terms? Typically, the business is valued, and this includes very specific valuations in terms of ownership interest.  Your legal counsel and retained experts will then examine the active or passive contributions which each spouse makes towards business growth and then decides what, if any, percentage the non-owner spouse receives upon dissolution of the marriage.
 Addressing in a Pre- or Postnuptial Agreement
It is also not uncommon to address business interests in your pre- or postnuptial agreement and indicate that, upon dissolution of the marriage, that the business remains separate property or a defined portion will become marital property. However, if this is of interest, it is crucial that the agreement is drafted with all transparency and each party is represented by counsel, as any rights waived to the business or acquired in the business interests.
Asset Concerns
There are also circumstances which warrant bringing in financial experts as well, especially in cases where deferred compensation is an issue, or where there are concerns that one spouse may be secretive or trying to hide financial information on the business or other financial matters during the marriage. Sometimes there are concerns that certain assets or shares of the business might be transferred by one spouse to exclude them from equitable distribution. If this is of concern, working with an attorney to ensure that each spouse is aware and abides by New York law is advisable, as the law not only prohibits anyone from selling, transferring, secreting, or dissipating assets the moment one spouse files for divorce, but also prohibits both spouses from taking any action to divest themselves of property. This includes all forms of property, both tangible (homes, cars, etc.) and intangible (accounts, etc.). 
 Still, there are exceptions to the rule, including what assets are needed to sell or transfer to pay for reasonable expenses, including attorney's fees, as well as transactions occurring in the regular "course of business." This is why, where a business or any meaningful asset is involved, it is always advisable to consult an experienced divorce attorney.
 Rockland & Westchester, New York Divorce Attorneys
The Law Office of Robert. S. Sunshine, P.C. is devoted to helping our clients get through divorce and all of the many difficult issues that come with it, from child custody and support to concerns surrounding the distribution of assets. Contact our Rockland, Orange and Westchester divorce lawyers today to find out more about our services.