Modifying Child Support Payments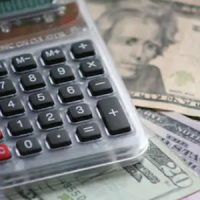 Starting in 2023, a number of companies – including those here in New York – started laying off workers. For many parents undergoing the experience of losing their jobs, not only do they now have to worry about how to cover their mortgage, bills, and basic costs of living, but also, in some circumstances, covering child support payments, which may very well be based on an income that no longer exists.
It is important to note that because an order to pay child support is a court order, noncompliance with that order can result in being held in contempt of court, which can result in jail time and/or a judgment or lien against your property. As a result, in order to modify or eliminate child support payments, you must obtain a court order doing so. Until this is done – or your child ages out of being entitled to child support – you maintain that obligation to make payments.
First Steps
As a result, if you have lost your job, or your income has changed, it is critical that you notify the agency, as well as the other parent or guardian, that this has occurred. You should also start documenting your efforts to find a new job diligently if you are not already doing so and work with an experienced family law attorney to file a petition with the court to seek a modification of your child support payments due to these changes. It is critical to do this right away, as it is the date that you file with the court – not the date that you lost your job – that will be significant in these circumstances.
The Law in New York
New York – like other states – relies upon a formula to determine the amount of child support that should be paid, known as the "Child Support Standards Act or CSSA," which takes into account the combined parental income and the number of children needing support in coming up with the payment amounts. Orders for downward modifications of support are provided by the courts when evidence indicating that the payor lost their job through no fault of their own and is putting in good faith efforts to obtain new employment has been provided. Conversely, under some circumstances, the parent who receives child support can also petition for an increase in child support payments.
Reach Out to Us Today for Help
If you have questions about child support, contact our experienced Rockland County child support attorneys today to schedule a consultation and find out how we can help.