Parental Use Of Medical Marijuana & Child Custody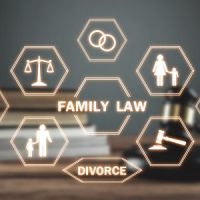 As family law attorneys who assist our New York clients with child custody on a regular basis, there are a number of custody-related questions that often come up, such as those involving such topics as how the courts decide custody, whether that decision automatically leans towards a 50-50 split between parents (pending extending circumstances), and what kinds of factors can sway custody in one direction or another.
One of these questions might involve the topic of medical marijuana, and whether that can affect a custody proceeding. Below, we discuss this topic as it applies to child custody here in New York.
The Law in New York
In New York, there are circumstances that enable an individual legally eligible to use medical cannabis for any condition that is deemed clinically appropriate by a health care provider. That health care provider can then issue an individual a certification.  While registry ID cards are no longer being issued, patient certifications do contain a registry ID number which can then be used with government-issued photo ID to purchase medical cannabis products.
Its Application to Best Interest of the Child Standard
However, just because a health care provider has provided this certification for a particular condition, does not mean that a parent has free reign to use marijuana in any circumstances, and in any form. Some examples of medically acceptable forms of medical cannabis include vape cartridges, oral spray and powder, lozenges, and transdermal patches. Seeds and immature plants are also available to certified patients or their designated caregivers for home cultivation.
It is also important to note that there is no reciprocity of medical licenses between states, therefore, the parent must specifically have the legal right to use medical marijuana in New York, specifically, in order for it to be legitimate.
In child custody proceedings, the court reviews a number of statutory factors in determining custody, including the parenting skills of each parent, their strengths and weaknesses in caring for the child's needs, the mental and physical health of each parent, and more. While the court cannot legally adjust a parenting schedule simply because one parent is using medical marijuana, the court can take the child's safety into consideration in terms of custody orders. For example, if one parent makes the claim that the other parent simply obtained a medical marijuana license to legitimize their recreational use of marijuana, or that the child might be in danger if the marijuana is left accessible to that child, the court can take this into account.
Let Us Help You Today
If you are involved in a child custody issue, it is imperative that you fully understand all of the many factors and conditions that can affect that custody. It is also best practice to keep your attorney informed of your use of medical cannabis.
Contact our Rockland County family law attorneys at the Law Office of Robert S. Sunshine, P.C. today to find out more.
Source:
cannabis.ny.gov/medical-cannabis-program-faqs