Determining Division Of A Family Business During Divorce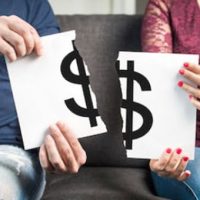 Family-owned businesses are important for a number of reasons. In some circumstances, they provide a family's primary source of income.
If started during the marriage, its value is also typically a marital asset that gets distributed upon divorce; and even if started prior to marriage, there may be some components that are subject to distribution upon divorce; for example, if marital funds were used to pay off any associated business loans, as well as any marital labor from both the owning or non-owning spouse if it increases the value of the business during the marriage.
Determining Value & "Marital Property"
It is critical for the court to first determine the value of the marital asset; this is required before making an equitable distribution or distributive award, and the amount of this property distribution is also considered in determining a maintenance award, as well as child support obligations.
 New York is an Equitable Distribution Law, but what does this mean, especially if a business title contains the name of only one spouse? The New York Court of Appeals has held that where an asset – such as an ongoing business – is "non-passive," i.e. where its value has appreciated, and where sufficient facts exist indicating that the titled spouse engaged in active efforts with respect to that asset, the appreciation in that asset is considered marital property. It is the fact finder's job to determine what percentage of that total appreciation constitutes marital property that is then subject to equitable distribution. However, it is also important to note that determining the value of the family business has serious consequences where it is titled in the name of one spouse only: If the non-titled spouse fails to prove the value of the business titled in the name of the other spouse, this constitutes a waiver of the right to equitable distribution or a distributive award of the value of that business.
Distributive Awards in Lieu of Equitable Distribution
There are also some circumstances under which the court may determine that equitable distribution is appropriate, but would actually be impractical, or where the distribution of an interest in a business would be contrary to law. In those circumstances, the court – in lieu of equitable distribution – must determine what distributive award is necessary in order to achieve equity between the parties.
Let Us Help You Today
There is no question that, for a number of families, the business they've worked so hard to help thrive is their most significant asset; therefore, determining its accurate value is of paramount importance, and part of this involves keeping accurate records in order to properly account for ownership acquisition and fund sources. If you have any questions about divorce, family law, or any related area, contact our Rockland County marital assets distribution attorneys at the Law Office of Robert S. Sunshine, P.C. to find out how we can help.