Risks Of Violence Against Children After Divorce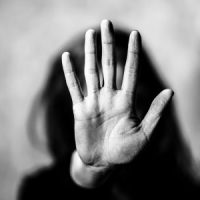 When a couple with children divorces, the hope is that both individual parents move forward in such a way as to put their children's interests first. However, every year, we hear from a number of individuals that there is concern – especially in relationships where domestic violence was present – that there could be repercussions taken out by the other parent against their shared children. Obviously, these concerns have a direct impact on child custody arrangements.
What the Reports Indicate
Sadly, recent reports and statistics indicate that violence against children after divorce is initiated is a serious and growing problem: A recent study reported that child homicide rates have increased every year by over four percent here in the U.S., with the most precipitous rise occurring between 2019 and 2020 (almost 30 percent).
There is no question that, most of the time, when children are in danger of a caregiver, those who are killed die at the hands of their fathers or male caregivers; specifically, one report indicates that fathers have been responsible for 70 percent of children killed in cases where parents were separating or divorcing.
The Rules on Custody Arrangements
This phenomenon understandably has parents concerned, as most states, including New York, generally prefer to have both parents involved in a child's life, and 50/50 custody arrangements can certainly occur. A number of victims of domestic violence stay in relationships solely because they are afraid of what could happen to their children if they leave, as the risk of harm can be exacerbated by the absence of the protective parent to manage risks posed by the abusive parent.
While a number of parents try to present their case truthfully to third parties, a lack of training in critical issues – including domestic violence – can still lead to dangerous results in these cases, warranting the need to work with an experienced domestic violence and child custody attorney who can ensure that evidence presented by a parent is never ignored.
Making Your Case
In New York, the courts make decisions on custody and visitation based on what is in the best interest of the child; specifically, in looking at these factors, it is imperative that a parent who has experienced domestic violence make this clear, a s whether there has been domestic violence in the family is one of the factors, along with:
Which parent has been the main caregiver for the child
The parenting skills of each parent
The mental and physical health of each parent
Work schedules and child care plans for each parent
Any relationships with siblings
What the child wants (depends upon the child's age)
[Depending upon the circumstances] to what extent the parent can cooperate with the other parent (if it is safe to do so) 
Contact an Attorney for Help
If you have any questions or concerns about child custody and/or divorce, our Rockland County divorce attorneys are prepared to help. Contact us at the Law Office of Robert S. Sunshine, P.C. today to schedule a consultation and find out more about your options.
Source:
theguardian.com/us-news/2023/may/18/child-custody-laws-domestic-violence-homicide-rising