Planning For Your Financial Future During Divorce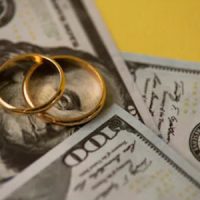 There is no question that divorce can be life-changing for families in a number of ways, including when it comes to finances and assets. One of the reasons why it is critical to work with the right attorney is so that you can plan for your (and, if applicable, your children's) financial future, and ensure that you have what you need in terms of savings and retirement.
When One Parent Has Stayed Home
Even today, while married, a number of couples decide that one taking on the role of caring for the children and house, while the other is in charge of shared finances, makes sense for a family. For many, it makes sense to pool stretched assets, especially if one parent's employer has an enticing matching retirement plan. As a result, families may rely on one person's income to pay monthly expenses, while the other's income is put towards investing in a 401(k) in their name, with the understanding that it will cover both individuals when they stop working.
And although these funds are theoretically equitably divided when divorce papers are signed, this still means that one person has essentially relinquished control over their financial future, now facing a reduced income and extra expenses. Unfortunately, mothers often take the brunt of the financial hit due to the expense of raising children combined with the negative consequences on earnings, having handled most of the child care and family responsibilities.
Making Sure You Compare Apples to Apples in Divorce Assets
While New York grants an equitable split of maritally accumulated assets and debt, they can be apportioned in different ways upon divorce, and you want to make sure you are measuring apples to apples. For example, you may equally split the proceeds of the family home, but decide not to request any of your spouse's retirement because you think yours is enough; or you might ask for less of your spouse's 401(k) and Social Security benefit and more of your joint savings; or even agree to pay more of a child's tuition so that you can hold onto the family home; etc. These deals are constantly brokered upon divorce, but you want to make sure that they are the right in terms of financial planning decisions, i.e. with tax consequences taken into account. Otherwise, you could end up with some fairly unfair (and unnecessary) tax consequences.
It is your attorney's job to ensure that you do not land in financial hot water as a result of your divorce, and this includes, for example, taking into account the reality of the housing market and all the other costs that come along with now being single instead of married. For example, if you will need to shift from part-time to full-time work, your attorney may need to account for career training as part of your divorce settlement. As a result, negotiating the division of everything right down the middle may not make financial sense; instead, assets should also be viewed through the lens of a financial analyst, who may advise you to hold onto the family home, for example, in exchange for giving up joint assets and individual and retirement savings.
Contact an Attorney for Help
A good Rockland County divorce attorney will help ensure that you have the financial education and support that you need to help you draft detailed budgets, keep spending in line, and plan for emergencies. Contact the Law Office of Robert S. Sunshine, P.C. today to schedule a consultation and find how we can help ensure that your divorce includes planning for your financial future.
Source:
nytimes.com/2023/05/13/business/divorce-retirement-savings-planning.html