Frequently Asked Child Support Q & A In New York That May Surprise You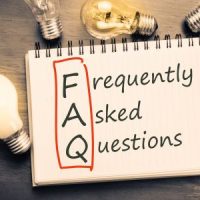 The details and circumstances surrounding child support are very complicated, and can include severe consequences when compliance is an issue, warranting working with an experienced local attorney to ensure that you have a voice in the system.
Below, we go through some surprising facts surrounding paying child support in New York:
Support Is Until Age 21, Not 18
In New York, a child is entitled for child support until the age of 21 unless they are legally "emancipated," married, or self-supporting.
Both Parents & Children Can File
The custodial parent may file a petition asking that the court order the non-custodial parent to pay child support. In addition, a child who is not yet legally emancipated can file a petition asking the court to order their own parents to pay child support to the child. This includes children who live in foster care, where the government agency can file for child support in exchange for the assistance the child is receiving in the system.
Who Decides?
A Support Magistrate initially conducts the child support hearing, and these hearings not only involve presenting evidence, but can also include witnesses. The Magistrate then calculates how much support the non-custodial parent must pay to the custodial parent, and sets a schedule for these payments. Child support payments can be calculated based on recently filed tax returns, pay stubs, as well as other financial disclosure statements that show earnings and expenses.
Both parties do have the right to appeal the order, but must do so by filing a legal "objection" within 30 days of the order's date. A judge then rules on this objection, and if there is disagreement concerning the judge's decision, it can be appealed to a higher court.
Child support can also be determined and directed on an interim pendente lite basis by  a Judge overseeing a divorce action. This is typically resolved through motions practice (which are papers submitted to the court for review and consideration).
 Arrest Warrant – Failure to Pay
Many people likely do not realize that if you fail to pay child support, an arrest warrant can be issued.  The New York State Department of Taxation and Finance files warrants in county clerks' offices to enforce collection of child support, as well as combined spousal and child support arrears. In some cases, in fact, a delinquent parent can go to jail for up to six months as a result of failing to make court-mandated child support payments; this can happen if a respondent is found to have "willfully and voluntarily" failed to pay a child support order (and is therefore in contempt of court).
Let Us Help You Today
When it comes to issues involving child support, it is always wise to work with experienced attorneys in order to help ensure that you are protected in the process. Contact our experienced Rockland County family law attorneys at the Law Office of Robert S. Sunshine, P.C. today to schedule a consultation and find out more about our services.