The Importance of Mental Health Professionals in the Divorce Process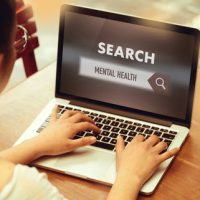 Divorce can take an emotional toll on clients, and, just as forensic accountants can be important in a number of cases, mental health considerations should be part of a comprehensive strategy to address any underlying issues as well as any stress and concern for those involved and family members. As a result, in a number of cases, it can be critical for Rockland County divorce lawyers to collaborate with mental health professionals in the best interests of their clients
Example Services Provided
Mental health professionals can provide a number of services in divorce cases, such as providing:
Therapeutic support and/or assistance with mental health crises
Help for parents in developing a plan with respect to discussing the divorce with children
Help in crafting parenting plans that help to meet the needs of the entire family
Assistance with conducting evaluations with respect to custody and psychological health which assist the parties in the case of settlement and/or the court in litigation
Help with educating all of those involved in the process, including judges, clients, and attorneys
Help with particular issues that could be involved in particular cases, such as parental alienation or a child with special needs (for example, a child development needs specialist and/or specialist counselor can help parents fully appreciate a child's needs, provide instruction on support and advocacy needs of the child, and help with providing additional resources to create that commitment to co parenting, if need be)
Any necessary reviews of a number of documents, such as evaluations
Assistance to clients on methods of communication to help facilitate joint decisions
Suggestions for communication methods to help improve the parties' relationship during and after divorce
Suggestions on how to help ensure that each party has been heard
Suggestions concerning the emotional and psychological roadblocks to settlement
Advice and assistance to attorneys representing clients who have been victims of domestic violence
Other Important Considerations
Taking into account the ethical issues surrounding working with such experts is important, and clients should be properly counseled and advised on the topic, including a discussion of a client's various options – alongside a thorough examination of the pros and cons of involving mental health professionals in divorce and/or family law cases. This includes the potential to create discoverability risks due to this involvement.  Attorneys should also properly vet these professionals to ensure that they will provide the intended purpose.
Contact Our New York Divorce Attorneys
The Law Office of Robert S. Sunshine, P.C. is committed to providing our Orange, Rockland, and Westchester County clients with the very best in all areas of family law, including areas such as divorce, child custody, child support, asset division, and more. Contact us today to schedule a consultation and find out more.
Source:
researchgate.net/publication/254367874_Interdisciplinary_Collaboration_Between_Mental_Health_Practitioners_and_Lawyers_with_Divorcing_Families