Three Key Areas to Secure Your Financial Future in Divorce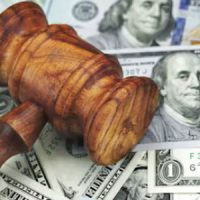 If you are contemplating or in the process of obtaining a divorce, it is critical that, in addressing the division and impacts on marital assets, your Rockland County divorce attorney spends a significant amount of time addressing health insurance, real estate, and retirement accounts, specifically. It is critical that you are aware of any and all potential pitfalls potentially associated with these assets specifically so that you can make the best financial preparations and both better navigate the divorce process and protect your financial future.
Health Insurance
Upon divorce, in some circumstances, spouses who were previously covered under their spouse's health insurance will find themselves having to find and pay for a new health insurance plan, even if they have an opportunity to enroll as part of their own employment health insurance options. As a result, any premiums and costs that will have to be paid out of pocket must be taken into account in terms of budget plans. Note that COBRA coverage is available for up to three years after a divorce, however, it carries its own costs. As a result, you will want to 'shop' for the best plan for you.
Retirement Accounts
A qualified domestic relations order (QDRO) is a legal document that outlines how retirement assets will be divided upon divorce. This plan has to be prepared by a specialist for a fee, and every company plan requires its own QDRO. Your attorney can help advise you as to what makes the most sense strategically (for example, it may be less costly to divide an IRA versus a 401k). These distributions are then entailed in a divorce decree or settlement agreement.
 Mortgage Refinancing & Real Estate
Trying to buy out the other spouse's share in real estate transactions can also result in unexpected costs. Typically, a third-party appraisal of the property value is obtained in order to ensure that an honest estimated value is provided. In addition, any potential transfer taxes and/or other fees imposed on transferring property ownership should also be taken into account; for example, there are typically city plus additional rates for the state. As a result, bringing in a real estate expert or tax professional is recommended.
In addition, if one spouse decides to keep the family home or any other property and remove the other spouse, this will typically require mortgage refinancing, which can also give rise to fees and, in some cases, penalties.
Contact Rockland County Distribution of Assets Lawyer Robert S. Sunshine, P.C.
The Law Office of Robert S. Sunshine, P.C. is prepared to provide you with the very best in advice and representation in your divorce and marital asset concerns. Contact us today with any questions and allow us to provide you with answers and assurance.
Source:
kiplinger.com/personal-finance/beware-of-hidden-divorce-costs