When A Non-Biological Parent Has Child Custody Concerns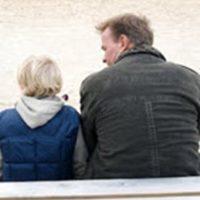 When one family member (or guardian) has custody of a child, and has raised them for most or all of their life, but the child's biological parent – just released from difficult circumstances, such as serving time in prison – now wants custody, this can sometimes give rise to a custody battle, especially if there are concerns that the biological parent cannot take care of the child. The most important first step to take if you are the current guardian – even if you have been awarded full custody already – is to hire a good Rockland County family law attorney with significant experience working on child custody, specifically.
The Law in New York: Best Interest of the Child
States like New York rely on the Best Interest of the Child standard in terms of making custody decisions. Just like it sounds, this means what is best for the child. The judge will look at such factors as:
Which parent has been the main caregiver/nurturer
The parenting skills of each parent and/or guardian
The mental and physical health of the parents and/or guardians
Whether there is a history of domestic violence in the family
Work schedules and child care plans
The child's relationship with any other family members
(Depending upon the child's age) the child's wants
Each parent or guardian's ability to cooperate with the other and encourage a relationship with the other
Weighing Importance of Biological Parent's Relationship with Child
As a result, if the child's guardian makes the case that living with them full-time has been of significant benefit to the child, and there is a record of the biological parent being an unfit parent, this will be of relevance in a potential custody battle.
However, it is also important to note that the courts value children having a relationship with their biological parents (provided that is in the best interest of the child). The courts also value redemption and those working on bettering themselves in order to be better parents. As a result, it is possible that, at some point, a visitation schedule – as well as custody arrangements – could result for the biological parent.
Working with Professionals to Weigh In
In some cases, family law attorneys also encourage clients to work with a licensed therapist in order to properly evaluate the child and look at any potential trauma that could have been inflicted in their early childhood due to one or both biological parents, as well as any thoughts and feelings surrounding spending more time with that parent. This objective evidence can help support various concerns that are brought up in a custody case. This therapist can also provide opinions to the court concerning the guardian's relationship with the child. In addition, there may very well be other professionals present in the child's life – teachers, counselors, pediatricians, etc. – who may be relevant to involve in a custody case. Working with all of these professionals can help ensure that if a guardian having custody has been instrumental to a child's well-being, they must remain involved in/at the center of the child's life.
Contact Our Orange, Rockland, & Westchester Counties Child Custody Attorney
If you have any questions or concerns about a child custody issue here in  New York, it is critical that you work with someone who not only practices family law, but who has significant experience in child custody issues, specifically.
In the Lower Hudson Valley of Downstate New York, the Law Office of Robert S. Sunshine, P.C. offers high quality legal services, with decades of experience when it comes to ensuring families are protected in circumstances like these. Contact us today to schedule a confidential consultation and find out more.
Sources:
newsweek.com/wsid-mother-children-custody-family-siblings-1808378
nycourts.gov/courthelp/family/bestInterest.shtml