Domestic Violence Issues Increase Post-Roe Decision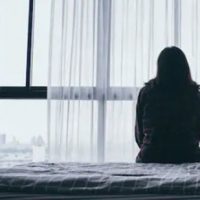 Domestic violence is often misrepresented as a private family issue, however, it can more accurately be described as a public health crisis impacting millions of people each year. While abusers tend to hide their behavior from everyone except the victim, victims may feel compelled to hide the reality of domestic violence due to fear of chaos and escalation ensuing if they reveal the behavior.
A form of domestic violence many are unaware of, known as reproductive coercion, is a particularly insidious form of violence, and often includes forced sexual activity, sabotaging or refusing contraception, and/or restricting a victim from seeing health care providers. According to one 2019 study, approximately one in 10 people in the U.S. report experiencing reproductive coercion at one point in their live, where the end result can be a dangerous family situation – a pregnancy – where one partner is exerting power over another, and you frequently have family law issues that follow, where the instigator can become violent around the victim and/or children.
Post-Roe Abortion Restrictions & Domestic Violence Concerns
Sadly, patterns of abuse, control, and isolation are often shaped by such external factors as the laws surrounding reproductive health: Researchers have documented the link between women who had access to abortion and a reduced risk of experiencing physical violence when linked to pregnancy. They have also documented a link between abortion access and reduced risk for being the target of domestic violence, leading many to concern over the U.S. Supreme Court's recent decision to revoke abortion rights and what possible effects this could have on domestic violence: Just within the last year since the ruling, reported calls into domestic violence hotlines have almost doubled, and thousands reporting reproductive coercion.
Now those in states with abortion restrictions are concerned that there will be an increase in maternal mortality and deaths among pregnant and postpartum women due to homicide, overdose, and suicide, because they are all connected to domestic violence. For those already at risk of domestic violence, policies limiting access to abortion and related services pose a danger that is expected to worsen over time and disproportionately harm already-victimized communities.
Contact Our Rockland County, New York Domestic Violence Lawyer Today
If you or a loved one has experienced domestic violence, know that the civil courts and our attorney can help to protect you and your family: Contact our Rockland County domestic violence lawyer at The Law Office of Robert S. Sunshine, P.C. to help you obtain the protection you need.
Source:
pbs.org/newshour/health/why-post-roe-abortion-restrictions-worry-domestic-violence-experts