Birdnesting After Divorce: What It Involves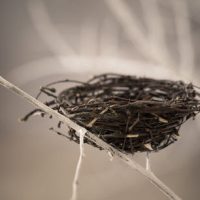 Birdnesting is an unconventional arrangement, whereby divorcing couples with children taking turns living in the family home, often on a week-by-week basis, with the rest of the time typically spent in a rental or other family-owned property. Some couples find that setting up an arrangement like this helps their children adjust to the divorce and saves money in a time of soaring housing costs and an unfavorable economic climate, with the cost of mortgages and rent being what they are. For many couples, they also reason that it will be easier for them to adjust to two different locations than their children. Some couples also find that it makes it easier to make plans for both the children and yourself – that it adds some structure during a time when things can feel like they are in chaos.
However, it is important to note that birdnesting does require an amicable relationship between divorcing parents or individuals, as you are essentially still sharing in certain logistics and finances, in some sense, and relying on each other when it comes to housing issues. Below, we discuss some of the logistics of discussing and entering into arrangement like this one:
The Process
This is the typical process for deciding on and finalizing a bird's nest arrangement after divorce:
Decide whether the arrangement will work in terms of what locations each parent needs to be in for work, etc. If other relationships are involved, or if a future marriage might occur, birdnesting might not make sense, and these arrangements tend to only work well for couples who are able to cooperate post-divorce
Discuss what a relevant custody agreement would look like with each of your attorneys – these arrangements work best if you have equal or joint custody
Take a close look at your finances to see if you can afford two or three residences total in order for the shifting arrangement to work
Check out apartments or other potential places to live in the area and make sure they are affordable/within your budget. If money is tight, staying with family or friends could also be another option in terms of a second residence
Discuss whether the bird's nest custody arrangement is envisioned for the short- or long-term: For some, the agreement is only part-time until the home can be sold or the children reach a certain age. This agreement will be incorporated into your parenting plan, and the judge approves the parenting plan, so if this agreement is only temporary, make sure that it is mentioned
Set a schedule regarding who will be in the house and when. Your attorney will likely use a custody or visitation agreement as the template, and work in any existing or potential parenting plans. Note that it is important to pick a schedule you can stick with
Describe the changeover process in your agreement – who will be in the home, when, when one parent comes to the home and the other leaves, etc. Note that some find that it is ideal for the changeover to occur when the children are at school
Figure out how the expenses will be divided – list who is paying for what
Include provisions for housekeeping, expectations for cleanliness, etc. It might make sense to hire someone to come in regularly and clean in order to avoid disputes
Address whether the home will be sold, and if so, when and under what circumstances – who will hold the title or mortgage? How will you divide the equity?
Include as many details in the agreement as possible in order to avoid potential disputes in the future
Once finalized, you can discuss with your attorney how to broach the topic with your children and make any necessary adjustments to the arrangement in the future
Local family law attorneys can help couples with the legal aspects of setting up such an arrangement in an effort to avoid having to maintain two family homes and in an effort to provide more stability for children as they are dealing with the change of parents going through divorce, while not having to move between housing locations or potentially school districts. It is critical that your attorney help you in making these arrangements, as it is effectively a custody or co-parenting arrangement, and therefore should be solidified into a formal agreement that is in accordance with local family and property laws.
Contact New York Family Attorney Robert Sunshine to Discuss Divorce & Co-Parenting Arrangements
If you have any questions or concerns surrounding divorce, child custody, and related family law issues, contact experienced Rockland County family lawyer Robert S. Sunshine, P.C. today to schedule a consultation – we serve clients in Orange, Rockland, and Westchester Counties.
Source:
theguardian.com/lifeandstyle/2023/jul/15/birdnesting-divorcing-couples-family-home-turns-children