When A Child Custody Case Is Against the City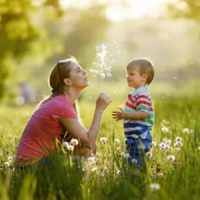 One mother's case made headlines in early September after she won her case against the city of New York, which had taken custody of her baby over her legal use of marijuana. The case against the city's Administration for Children's Services (ACS) is the first one to hold the agency accountable for violating provisions of state law legalizing marijuana, which explicitly bars removing a child from a parent's household for marijuana use alone.
New York's ACS policy states that the presence of marijuana in an infant's system is not grounds for removing a child from a parent's custody without a finding that the baby might be impaired – i.e. that there was harm or imminent risk to the baby present. However, in this case, action was taken without a finding first being made, in addition to the agency making unannounced home visits and forcing the parent to take drug tests and parenting classes, and the parent being subject to a non consensual drug test by the hospital where she gave birth. As a result, it took a lawsuit and a judge's orders to get custody of her child back.
Illegal Discrimination
The law was passed in large part due to issues here in New York involving people of color being disproportionately criminalized for smoking marijuana and hauled into family court in connection with child care concerns. The crux of the case against ACS was that the agency was not acting out of a desire to protect the child in the case, but because the parent was Black, and this treatment was part of a decades long practice of discriminating against Black parents.
The lawsuit against the city agency – which had ordered the hospital not to give the child to his mother – alleged that parent and child missed critical moments of bonding, feeding, and skin-to-skin contact as a result of the agency's actions. In addition to gaining custody of her child back, the plaintiff parent in this case was also awarded a $75,000 settlement as a result of the agency's actions.
Speak With an Experienced New York Child Custody Attorney Today
The case offers a model to those who will need to fight back against discrimination in child custody cases in the future here in New York – not just those involving a state government agency – but parents as well who attempt to use the other parent's legal use of marijuana against them in a child custody case.
If you or a loved one is dealing with a difficult child custody case, you need to speak with a Rockland County child custody attorney right away in order to ensure that your family is protected. The Law Office of Robert S. Sunshine, P.C. is here to help: Contact us today to schedule a consultation and find out more.
Source:
news.yahoo.com/mother-wins-75-000-york-180658906.html