Child Support for Domestic Violence Victims in New York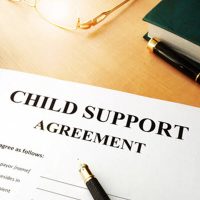 August has been designated Child Support Awareness Month here in New York. To that end, the state recently announced that it is committed to making the child support process safer for domestic violence survivors: State agencies are coordinating a federally funded pilot program, the Safe Access for Victims' Economic Security ("SAVES"), which, in part, involves forming partnerships with local domestic violence programs in 12 counties to gather information from survivors on how to improve access to child support.
Child support is critical for a number of reasons, one of which includes its role in helping survivors of domestic violence achieve financial independence with respect to caring for their families. Too often, survivors of domestic violence cannot safely access service systems that the state provides, and financial abuse is one of the most common tools used by abusive partners to manipulate child support systems – and thus victims – in their favor.
The SAVES Program & Other Services
The SAVES program is designed to both make support services more accessible and increase the number of individuals seeking out services. The goal is to ultimately encourage parents to be more involved with their children, enhance the economic stability of families, and reduce child poverty.
These agencies are also inextricably intertwined with all other areas of family law, including:
Addressing disparities in access to services caused by victimization
Adopting case management strategies for interactions with parents involved in violence
Connecting survivors to services
Enhancing safety when establishing parentage
Implementing both child support and visitation orders
Modifying and enforcing existing orders
The Law in New York
Both biological and adoptive parents are required under state law to provide financial support to their children, regardless of whether they were ever married. However, if the mother of the child was not married to the child's father, and he did not sign an Acknowledgement of Paternity form, the courts must first name him as the legal father before he can be obligated to pay child support. This can be done as part of a child support case, and that obligation remains in place until the child turns 21 or otherwise becomes legally emancipated.
 Contact Our New York Child Custody & Domestic Violence Lawyers Today
As New York seeks to improve its child support services for victims of domestic violence, it is more imperative than ever that those who have experienced domestic violence, and are in need of child support, work with the right local family law attorney in order to ensure that they receive what they deserve and need for their family. The Law Office of Robert S. Sunshine provides the very best in all family law services, including child custody and domestic violence law and representation. Contact our Rockland County family lawyers today for help.
Source:
otda.ny.gov/news/2023/2023-08-02.asp