Discipline & Abuse in Family Law & Child Custody Matters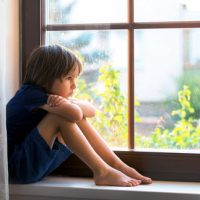 As Rockland County family law attorneys who assist clients with child custody matters after divorce, we frequently hear concerns from one parent about child abuse and neglect. It can be difficult for couples who have to share children and in knowing that one's children are safe when they are with the other parent. When it comes to making these types of arguments in child custody cases, where one parent is making the argument that they are simply disciplining the child and the other feels that methods constituting abuse or neglect are involved, family law attorneys will often turn to experts in an effort to make the case, one way or another, to the court, so that it is not simply a he-said, she-said argument between parents.
Experts Distinguish Discipline's Intent
According to the American Academy of Pediatrics, the American Academy of Child & Adolescent Psychiatry, and the Centers for Disease Control and Prevention (CDC), child abuse and neglect can arise from both acts of commission – i.e. threatening or inflicting emotions or physical harm – and acts of omission, or failing to provide the basics, such as clothing, food, and shelter, which can also obviously cause emotional and/or physical harm. They point out that physical acts of commission or withholding something like food send the wrong message to children as they are developing, and would therefore constitute abuse or neglect as opposed to discipline.
Psychologists who specialize in psychology have distinguished discipline as "teaching," which hinges on developing a positive relationship with children so that they are encouraged to listen to the parent. According to the experts, the most effective way to teach children right and wrong often involves not having to engage in discipline at all, and they distinguish trying to teach a child versus simply expressing displeasure as often two different processes, with the latter potentially having significant impacts if it is done to express anger and frustration.
The Consequences of Abuse
According to the CDC, the consequences of abuse can be severe, and involve:
Emotional or psychological problems, such as anxiety and post-traumatic or toxic stress
Increased risk of experiencing or perpetrating future violence or victimization
Substance abuse
Delayed brain development, attention, learning, and memory difficulties
Lower educational attainment
Problems finding and keeping employment
If You Have Concerns, Contact Our New York Family Law Practice
If you or a loved one is going through divorce or child custody and has concerns about child abuse or neglect, we can help. The Law Office of Robert S. Sunshine, P.C. is built on a commitment to help individuals and families throughout Orange, Rockland, and Westchester Counties in all areas of family law. Contact us today to schedule a consultation and find out more.
Source:
deseret.com/2023/9/11/23863636/discipline-or-abuse-ruby-franke-8-passenger-case-criminal-charges