Can My Mental Illness Cost Me Custody?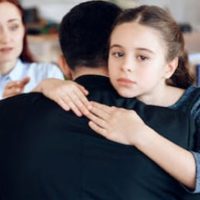 As attorneys who assist parents with child custody issues every day here in New York, we regularly hear concerns from parents when it comes to one parent using the other parent's medical history against them, including any history involving mental health treatment.
While it is critical to understand that, when awarding custody and visitation, the court makes decisions based on what is in the best interest of the child, and this includes evaluating parenting skills, strengths, weaknesses, and each parent's ability to provide for the child's needs – as well as the mental health of each parent – it is also critical to understand that certain mental illnesses are protected under the Americans with Disabilities Act (ADA) and the Rehabilitation Act, and what those rights entail.
Best Interest of the Child & Parental Mental Illness
Specifically, courts may not dismiss a parent as a suitable caregiver simply because they have a mental illness protected under these laws. Instead, they must take a broader look at the issue and whether the illness has introduced any limitations into the parent's life, whether they have the treatment(s) necessary to cope with that disability, and what kind of support they have available to assist them with their illness.
The Importance of an Assessment
As a result, it is sometimes in the parent's best interest to have a parental assessment done in order to provide the court with an evaluation of the parent's ability to care for the child. These assessments can be critical in assisting the court in making important custody and visitation decisions. In doing so, the assessor should follow the Guidelines for Assessment and Intervention for Persons with Disabilities, and this means abiding by the requirements put forth by Title II of the ADA. This means that the assessment cannot be affected by stereotypes about particular disabilities when it comes to evaluating one parent's ability to be a parent.
Mental Illnesses Protected under the ADA
There are a number of mental impairments that are included as protected under the ADA, such as anxiety disorders, attention deficit disorder, bipolar disorder, major depression, panic disorders, obsessive compulsive disorder, personality disorders, post-traumatic stress disorder, and more. For example, in the case of a parent having bipolar disorder; if the judge deems the bipolar disorder to be managed enough to allow for certain custody and/or visitation decisions, then this could very well be awarded to a bipolar parent, and this same circumstance applies to other mental impairments as well, such as someone suffering from anxiety or depression, etc.
Contact Our New York Child Custody Attorneys
If you have any questions about, contact the Rockland County child custody lawyers at the Law Office of Robert S. Sunshine, P.C. today to schedule a consultation and find out how we can help provide you with information and guidance.
Source:
nycourts.gov/courthelp/family/bestInterest.shtml#