New Study Sheds Light on Prenups: Couples Feel Better & Stay Married Longer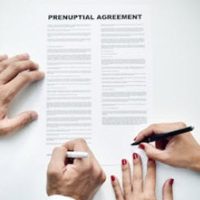 A new study revealed that couples feel more connected and stay married longer after signing a prenuptial agreement ("prenups"); Specifically, the study found that almost 84 percent of respondents reported feeling more connected with their partner post-prenup completion, and indicates that working with a Rockland County prenuptial agreement attorney to ensure that the right agreement is in place between two individuals is critical.
The study results bring light to opposing long standing myths surrounding prenups, such as the idea that they can introduce controversy and distrust into a relationship and are only necessary for couples who are rich and enter the relationship with significant assets. We discuss some of the noteworthy insights revealed in this study – and others – below:
New Perspectives & Approaches to Prenups Revealed
This particular study, as published by HellpPrenup revealed some surprising new realities when it comes to modern-day prenups, such as the following:
Most of the participants were married and between the ages of 30 and 45
They came from a variety of financial backgrounds, with more than 25 percent of them reporting an individual income of less than $50,000/year
New York emerged as the most prominent state for prenups, with more than 19 percent of participants creating their prenups there
More than half of participants brought up the idea of doing a prenup with their partners
Amongst those who initiated the prenup, almost 50 percent were primarily interested in protecting separate versus marital property, while almost 60 percent were mostly concerned about protecting themselves against debt
Other motivations behind pursuing prenups were revealed to involve mapping out inheritance, addressing spousal support, addressing unique lifestyle choices, and addressing marital obligations, as well as addressing the event of an unlikely separation or divorce
More Adults Open to Signing
Another recently published article from Axios indicated that there is a growing acceptance of prenuptial agreements, with 50 percent of those interviewed supporting the idea of couples having a prenup in place; up from 42 percent one year ago. In addition, more than 40 percent of Gen Z and almost 50 percent of millennial respondents who were engaged or had been married indicated that they had entered a prenup.
It is apparent that more and more individuals are aware that there are simply a number of circumstances that could come up during a marriage that won't necessarily be 'taken care of' by simply entering the relationship blindly, such as:
Ensuring that you have a secure disability policy, should you become disabled, in order to ensure that there is some spousal support planning in place
Providing some protection for a pent who stays home and becomes the primary caretaker
Providing some reassurances to one individual who is coming into the relationship with wealth or is expecting inheritances and/or gifts
Contact A New York Prenup Attorney Today
The Law Office of Robert S. Sunshine, P.C. is committed to addressing your needs when it comes to discussing and drafting the terms of a prenup that is unique to your circumstances. Contact us today to schedule a consultation and find out more.
Sources:
newswire.com/news/new-study-reveals-couples-feel-more-connected-stay-married-longer-22117195
axios.com/2023/09/24/prenup-rates-us-marriage