More and More Millennial Couples are Requesting Prenuptial Agreements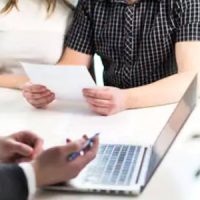 By getting married later in life, millennial couples are finding that they not only have more assets to protect, but also, in many circumstances, record-high student loans. There is no question that creating a plan under the best of circumstances helps protect couples from having to address and decide on sensitive issues under contentious ones.
Prenups can not only cover division of assets, such as retirement accounts, real estate, business interests and investments, but also one partner's debt, including credit card and student loan debt. They can even address such issues as how a partner might be compensated for leaving the workforce to care for children. While, historically, the top three areas most commonly covered by these 'marriage contracts' were the protection of an increase in value of separate property, inheritance rights, and property division/distribution, a number of millennial couples are also now including pets now in their prenuptial agreements as well.
Frequently Requested Pet-Related Provisions in Prenups
Today, more and more young couples are using prenups to address who gets to keep the family pet in the instance of divorce. The family pet can sometimes end up being the last emotional issue that makes the divorce so difficult, and can even hold up an amicable resolution, causing more expenses for both sides, especially if a couple treats their pets more like their kids.
While historically, pets were treated like another piece of property subject to equitable distribution, thanks to recent legislation, New York courts now address the issue more similarly to child custody in terms of looking at the "best interests of the animal" to determine both pet custody and visitation.
Couples can add any terms that they want to a prenup to this effect, as long as it is legal; for example, pet-related provisions that could define the financial obligations of both parties with respect to that pet upon divorce, as well as veterinary visits, surgery, grooming, and more, including built-in limitations on how much can be spent on the pet's costs each month.
Similar to circumstances surrounding child custody, prenups also do not necessarily have to provide one individual with sole custody, and instead set up a time-sharing situation, if that is what the couple desires. It is also often wise to build in a "right of first refusal" clause, which means that if the individual who has the pet is no longer able to care for it, their ex partner must have the first right to the pet before it is surrendered to a shelter or another individual.
Ask Our New York Prenup Attorneys Your Questions
If you have any questions about prenuptial agreements, contact our Westchester County prenuptial agreement attorneys today to schedule a free consultation with The Law Office of Robert S. Sunshine, P.C.
Source:
washingtonian.com/2023/08/10/couples-around-dc-are-including-pets-in-prenuptial-agreements/