Parents of Children Killed in NY Family Court Disputes Urge Reforms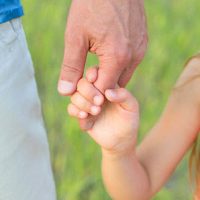 We've previously discussed the issue of risk of violence against children during and after divorce – an issue that sometimes leads one parent to stay with an abuser for longer than they should, out of fear for their children. The issue has reached such a level of seriousness here in New York that parents and legislators are now suggesting reform, known as Kyra's Law, which would mandate that judges in Family Court put child safety first in their decision making, as well as require better training on domestic and sexual violence for those who help to shape and make these decisions in our state courts.
Do Judges Consider the Safety of the Child?
While New York's best interest of the child standard already dictates that judges take into account the parenting skills of each parent, as well as their mental health and whether there has been a history of domestic violence in the family, there is an appearance to the litigants that there is an indifference in these decisions. There are issues inherent in the state's forensic child custody evaluation process as well, as evidenced by the reported 23 children who have been murdered by a parent going through divorce or separation in New York State Family Court.
New Requirements for Forensic Custody Evaluators
The proposed law now has a number of state Senators and Assemblymen supporting it, and there is some hope in that, in December 2022, another law was signed into the state of New York which would mandate better training for forensic custody evaluators, who are absolutely crucial to the decision-making process in child custody cases. To what extent this law will have a positive impact on child safety in divorce and custody cases has yet to be revealed.
If You Have Child Custody Concerns, Contact Our New York Family Law Attorneys Now
If you are dealing with a child custody issue in New York, it is absolutely imperative that you work with an experienced Rockland County child custody lawyer who will ensure that the right, safe, and fair choice is made for you and your loved ones. And if there has been domestic abuse in the relationship, you also want to ensure that this family law attorney has experience working as a domestic violence lawyer as well.
Contact The Law Office of Robert S. Sunshine, P.C. today for a free consultation to find out more about our services and how we can help – we serve Orange, Rockland, and Westchester Counties.
Source:
pix11.com/news/local-news/grieving-mothers-of-children-killed-in-ny-family-court-disputes-urge-reforms/